MONTAGE FRAMES - PANORAMA: BELMORE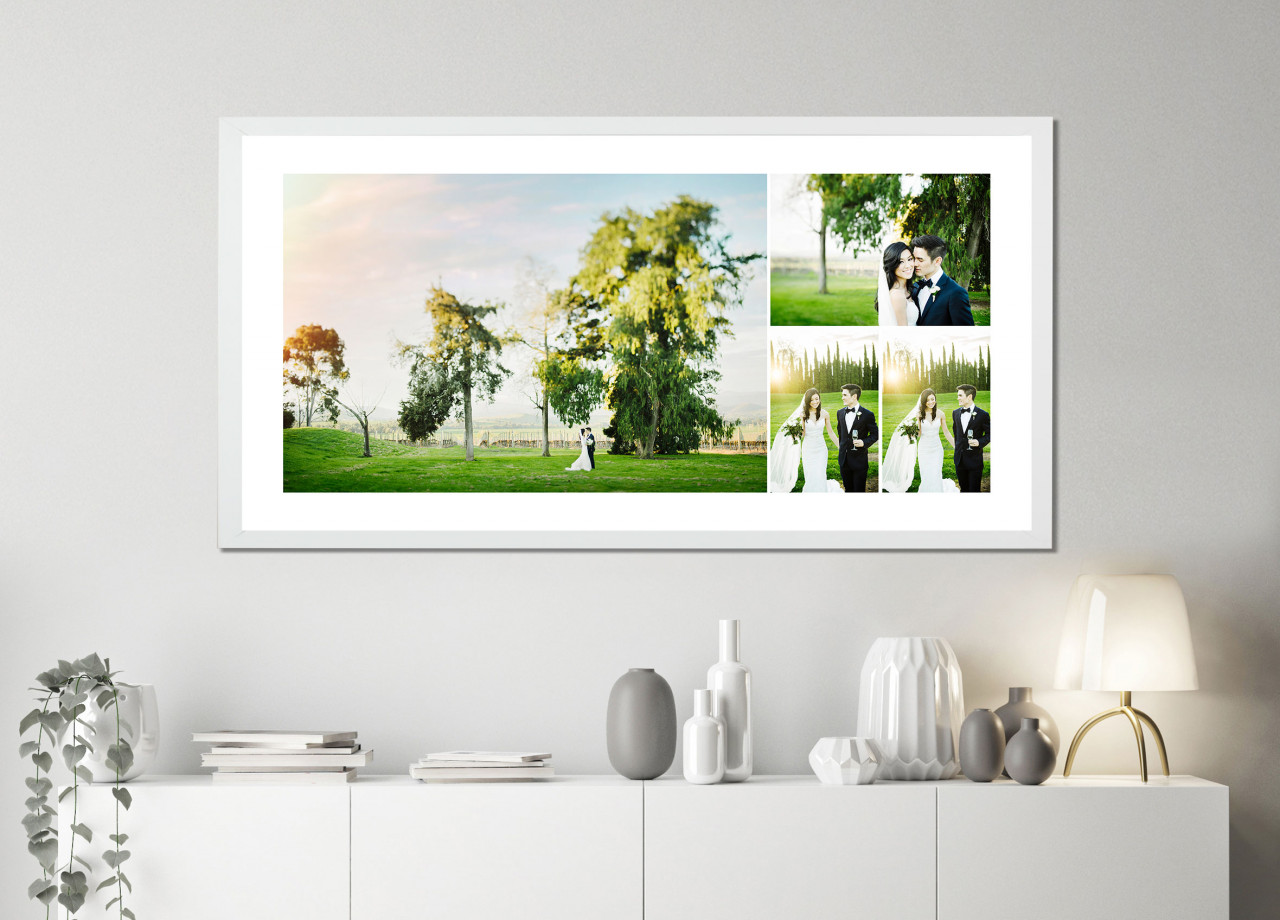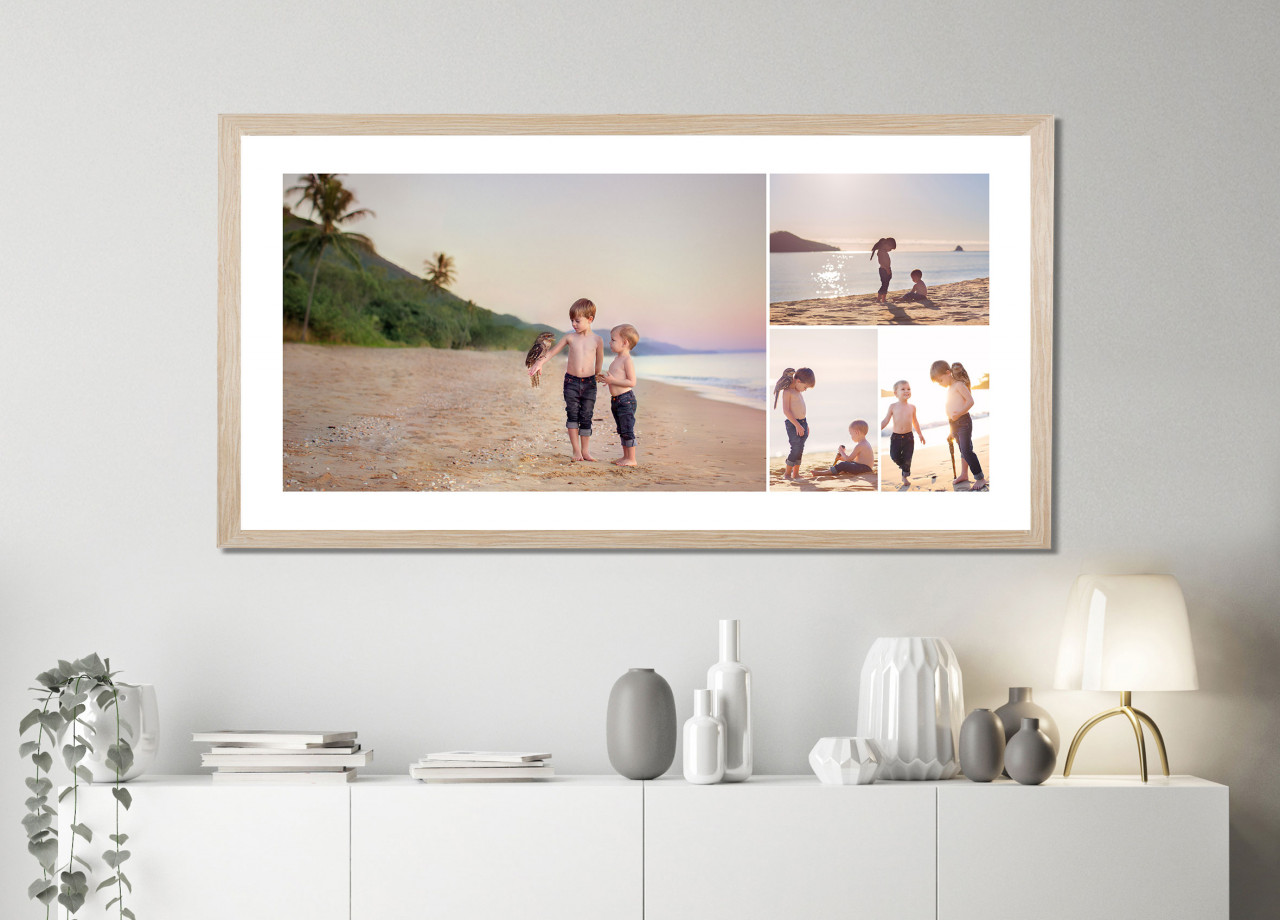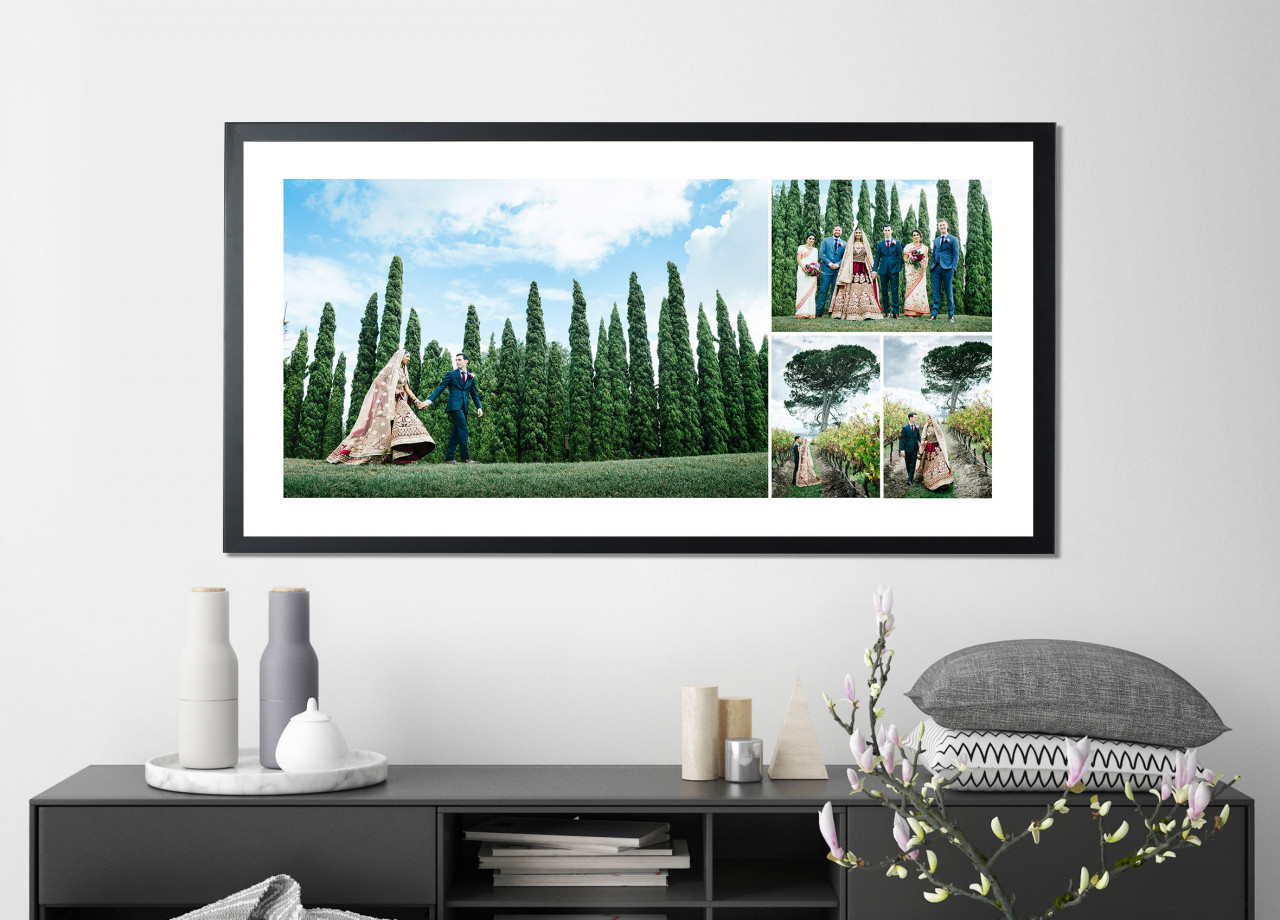 Modern, contemporary frames in various colours
Beautiful frames to suit multiple images in a digital layout
Your art arrives printed, framed and ready to deliver
Available with 2 frame profiles
Available matted or with an edge to edge print
Includes lightweight, UV protective acrylic
Frames come with finished backing paper, protective bumpers on corners and cellophane wrap
Approximately 5 to 10 business days to manufacture
Click here to order your Frame corner samples

Ready to order a studio sample? Check out our studio sample discounts on offer!




Frame sizes

Frame colours

Black
Camel
Charcoal
Driftwood (40mm profile only)
Expresso
Greystone
Hamptons White (40mm profile only)
Oyster
Tasmanian Oak
Walnut
White

Frame profiles

40mm - face width 40mm, frame depth 22mm
20mm - face width 20mm, frame depth 22mm

Photo papers

Mat colours

White (with white core)
Black (with white core)
Black (with black core)

The mat is not around the individual images, it is a large panorama mat around the outside of the digital layout

You must use our Photoshop templates to design your Montage Frame.

Download the PSD files below:

Please carefully read our Montage Frame design guide before you start designing.

Once your Photoshop template is complete, save it as a 300 dpi JPEG and upload it on our website once you have added the product to your shopping cart.

You will need to upload your files to these specifications -

File format: JPEG
Colour space: ADOBE RGB (1998) or sRGB
Pixels per inch: 300dpi

We DO NOT check customer files for accuracy. Please ensure you have used the correct Montage Frame template to create your file, and your uploaded file should be colour corrected and ready for printing. This is your responsibility.

If you haven't printed with us before then we highly recommend you order free test prints from us. Click here to order them today!